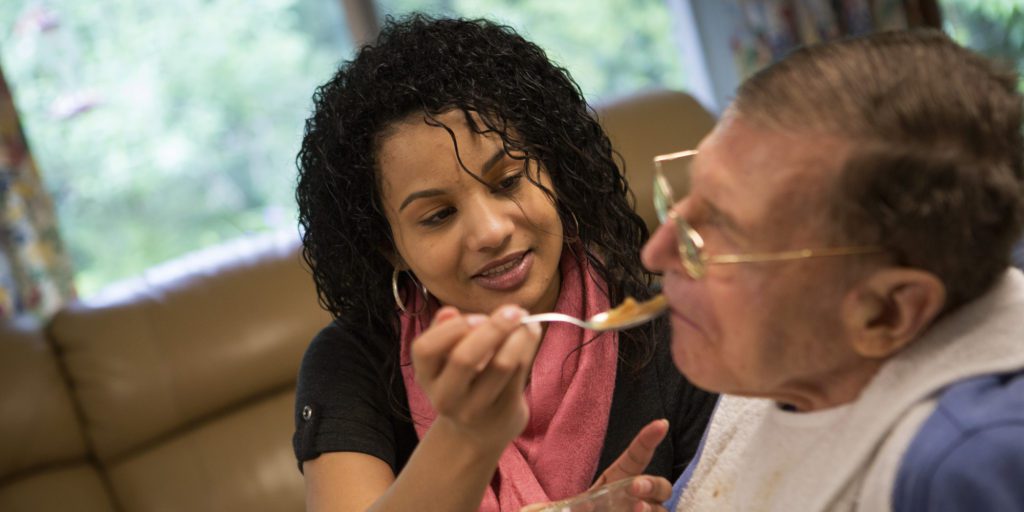 Occupational Therapy
Sully Home Care Occupational Therapists coordinate with physicians, hospitals, and family members to develop an individualized program to fit your daily needs. Occupational Therapy offers a blend of mental, physical, and psychological exercises to enable patients to perform everyday activities. These tasks include basic activities such as driving, getting dressed, eating, and even walking. By working with Sully Home Care Occupational Therapists, we will help you improve and maximize function and performance so that people can live healthier, more productive, and more satisfying lives.
Occupational Therapists provide services, training, and therapy in the following areas:
Home Safety
Assistance with Daily Living Activities
Upper Extremity Home Exercise Program
Activity Analysis
Dementia Program
Cognitive Training
Lymphedema Therapy
Getting Started

The Sully Home Care clinical team will be happy to coordinate an initial meeting in the comfort of your home. Please call 508-510-6963 or click Referrals to get started today!
We are constantly expanding the towns in which we provide services.
If your county isn't listed please call us at 508-510-6963