About Sully Home Care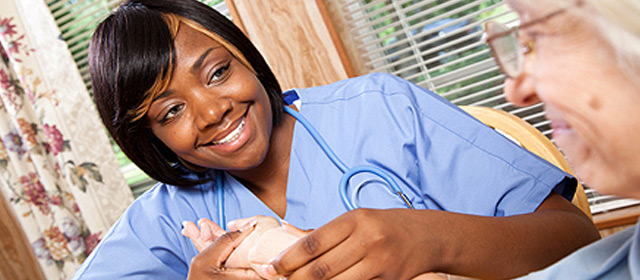 Through many years of providing innovative solutions that improve the health and the quality of life of those in need of in‐home health care services.
Sully Home Care is commited to providing a safe individualized, quality, compassionate community based Healthcare services, that enhances the quality of life and, independence of those we serve in the comfort of their home.
We offer the care you need, in your home, at a price you can afford. We provide around‐the‐clock access to highly trained healthcare professionals who are committed to quality service. We are an established community partner, we are focused and dedicated to delivering quality home health care service to all clients.
Our approach to quality care focuses on a commitment to providing a level of expertise, training, client service, and monitoring that is difficult to match in our industry.
Our Vision
Our vision is to ensure that all parents are provided with comprehensive, quality health care services through a coordinated Plan of Care.
To provide continuity of health care to facilitate uninterrupted service within the health care system.
To promote early recovery or maximum rehabilitation in the parent's home environment.
To provide effective channels of communication with the parent, physician and other organizations and providers within the health care community.
Our Staff
Our team of clinicians, caregivers and support staff has many years of experience in their specialized fields. Our certified caregivers offer home care services that are versatile, flexible and customized for your comfort, peace of mind and well‐being. Our multi‐disciplinary and multi‐cultural team includes the following healthcare
professional:
Licensed Registered Nurses
Certified Home Health Aides
Physical Therapist
Certified Nursing Assistants
Personal Care Attendants